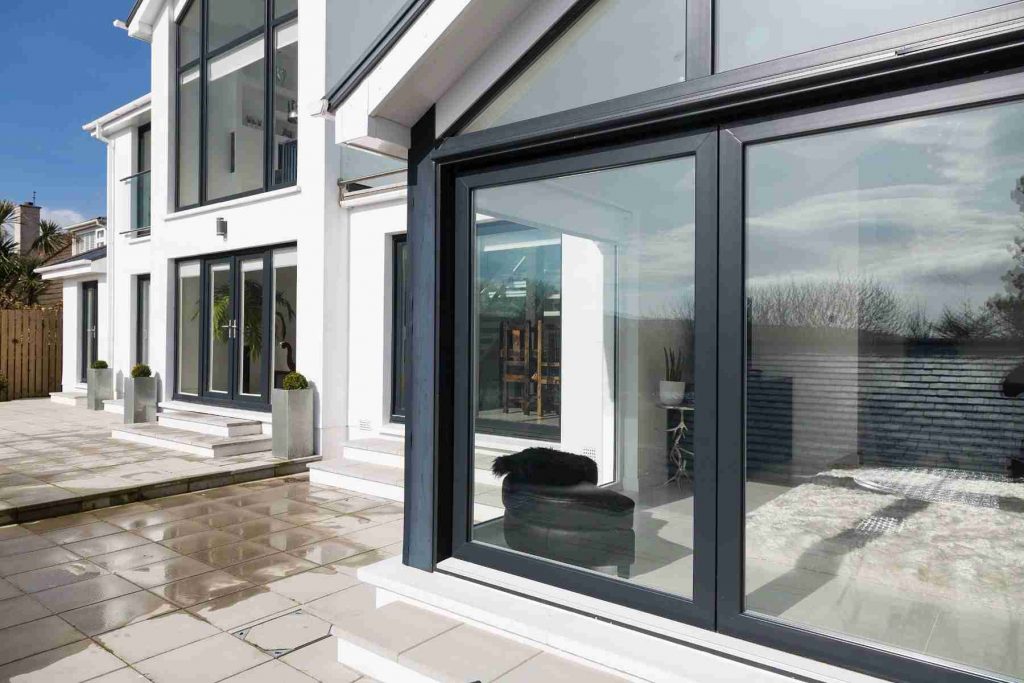 Bi-Fold Doors, Portsmouth
Expertly Made Bi-Folding Doors in Portsmouth
Here at Novaseal, we pride ourselves on being able to supply our customers in Portsmouth and the surrounding areas with a range of outstanding, high-quality double glazing bi-fold doors and other home improvement products. Working with industry-leading manufacturers, all of the doors and windows that we offer are incredibly thermally efficient, highly secure and low maintenance, with a long lifespan that won't fail you in either performance or visual appearance.
To get started finding your ideal bi-folding door design, you can use our free online quotation tool to put together your very own bespoke design from scratch, and we will give you a competitive quote for your installation.
For more information about our products or installation services, please give us a call on 01329 233500 and a member of our team will be all too happy to answer your questions.
---

The Advantages of Bi-Folding Doors
Bi-folding doors are becoming an increasingly popular alternative to French and Patio doors, especially when used as a back door or entrance out into your garden.
Stretching for almost the entire wall, depending on your design, bi-fold doors are made with a range from around 2-8 separate panels, all of which fold back into a concertina shape for discrete and easy storage against the far wall. Once opened, your home will be opened up to your garden and outdoor space, utilising your outdoor space as part of your day-to-day living area, as well as great ventilation; and, thanks to their slim sightlines, even when closed they will provide excellent views and bring in large amounts of natural light into your home.
This extra light will brighten up your interior space and create the illusion of extra space, while their incredibly strong thermal security allows you to enjoy their view all year long without worrying about draughts, rain or cold getting inside your home.
---
Features of Bi-Folding Doors
Easy Accessibility – With low thresholds created by a top-hung rail, these bi-folding doors create a space that provides easy access outside. This is especially helpful if you have buggies for small children or mobility aids such as wheelchairs and scooters.
Thermal Efficiency – Like all of our double-glazing installations, your bi-folding doors contain a number of thermally efficient features, including a broken profile with air pockets that traps the warm air inside your home. This, along with incredibly strong double glazing, means that your property will stay warmer for longer and prevents cold air from getting inside.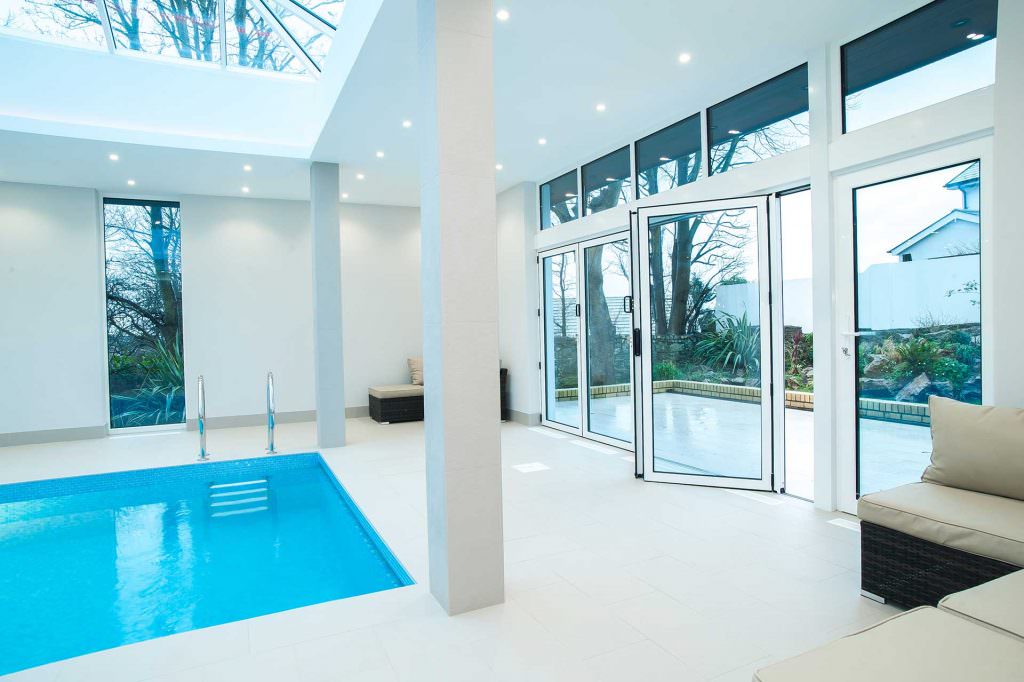 ---
Easy Customisation
When deciding what kind of bi-fold doors you want to be installed on your property in Portsmouth, there are many different factors to take into account for both its visual appearance and its performance. You want to make sure that your new doors are perfectly suited to your property and your own personal taste.
As mentioned above, your bi-fold doors can come with a choice of different panels, ranging from 2 to 8 depending on the dimensions of your door. Not only this, but its configuration can also be chosen, opening either right, left or from the middle; as well as an option that allows for the door to be fixed, separate from the folding panels for ease of access.
In terms of colours, the world really is your oyster. Our range comes with several different neutral colours, including black, white, Chartwell green and cream, but if you are looking for a more striking colour that better matches your interior design then we also allow for any kind of RAL colour to be inputted into our design tool. Simply find the number of the colour you want, and you will be able to get a door that best matches your aesthetic; including bright colours and more natural hues.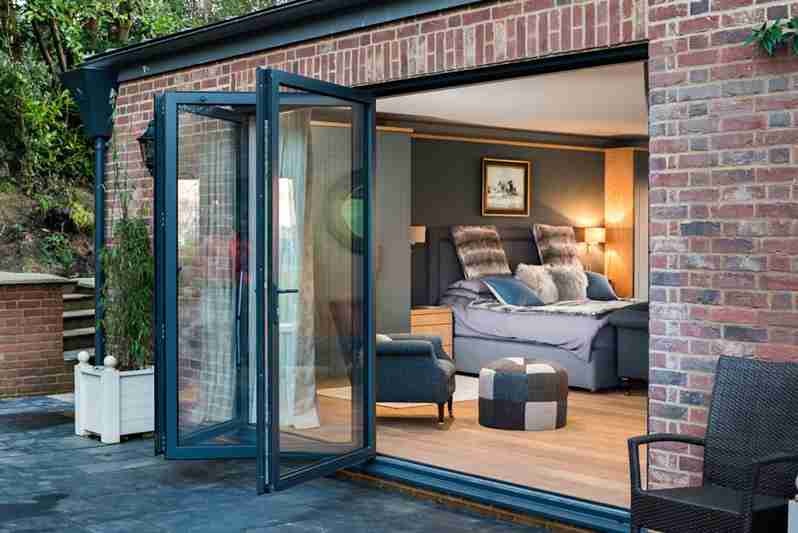 ---
Bi-Folding Door Prices, Portsmouth
Looking to get a brand new bi-folding door for your property in Portsmouth? Use Novaseal's free online quotation tool to design your very own bespoke set of bi-folding doors, choosing from a range of options including sizes, styles, colours and additional features. Once this design is to your liking, we will be in touch to offer you a competitive quote for your installation work.
If you would like to know more information about our range of products or our installation services, then drop us a message on our online contact form and a member of our friendly and helpful team will be in touch to answer any questions you may have.
Your ideal bi-folding door is just a few clicks away!