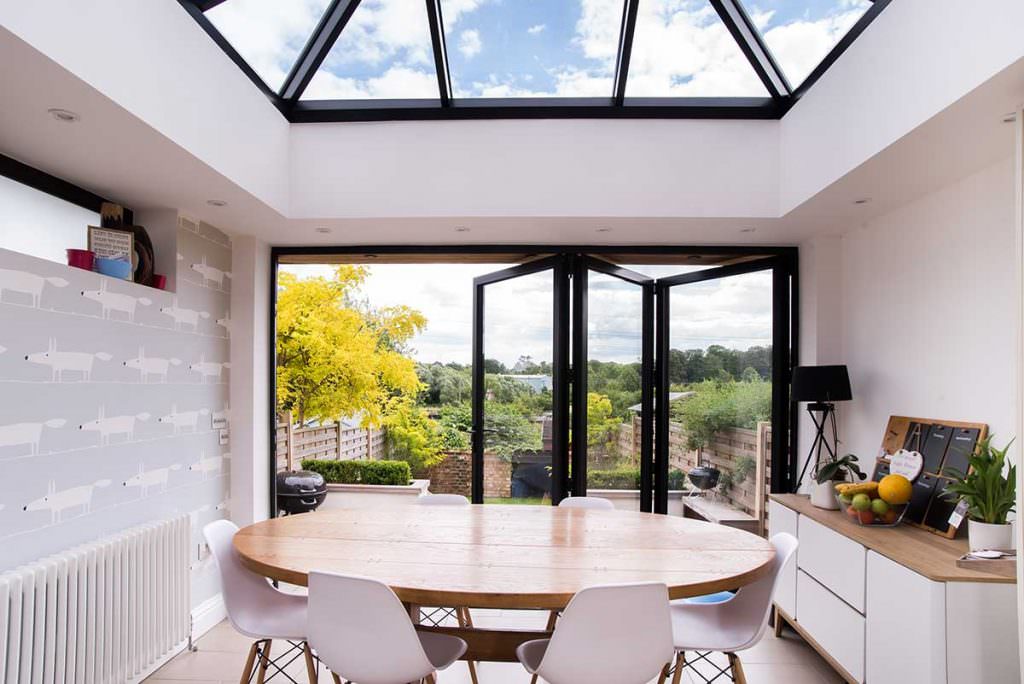 Aluminium Bi-Fold Doors, Portsmouth
Professionally Manufactured Bi-Fold Doors in Portsmouth
We here at Novaseal pride ourselves on our expansive range of high quality double glazed aluminium bi-fold doors that we offer to our customers throughout Portsmouth and the surrounding areas. We work with industry-leading manufacturers so that we are sure that we are providing the best quality bi-folding doors available; being hard wearing, long lasting, high quality and perfectly suited to your property in Portsmouth no matter if its traditional or modern, new or old.
For our aluminium bi fold doors, we exclusively work with AluK, the market-leading company for the design and production of aluminium doors. The wide range of products in their collections all prove to be incredibly durable, thermally efficient and easy to operate even after years of use.
To get started on designing your very own bespoke aluminium bi-folding door design for your property in Portsmouth or the surrounding areas, you can use our free online quotation tool, and we will supply you with a competitive quote for your installation.
For more information about our products or installation services, please give us a call on 01329 233500 and a member of our team will be all too happy to answer your questions.
---

The Benefits of Aluminium Bi-Folding Doors
Aluminium bi-folding doors are an amazing, contemporary alternative to French and Patio doors; stretching for almost an entire length of wall and allowing you to open up your home to your garden and outside area.
With a multi-panelled design that folds back on itself in a concertina shape, the doors are easily stored against one wall for minimal intrusion into the room and allowing for a large thoroughfare out through into your garden, creating easy access and utilising your outdoor space as part of your day-to-day life. Even when closed, your bi-folding doors will provide outstanding views, with slim sightlines allowing for the maximum amount of glass to be fitted per panel and bring in large amounts of natural light, brightening up your home and creating the illusion of extra space.
---
Features of Aluminium Frames
When it comes to double glazing, uPVC is one of the more recognisable materials. However, they are not the only option available to you.
Aluminium is long-lasting, sturdy, durable and a eco-friendly, renewable material that is widely recycled. uPVC, while also able to be recycled, is not naturally occurring and involves strong chemicals during its manufacturing process. Aluminium, however, is easily sourced and constructed with minimal affect to the environment.
Not only that, but aluminium lasts for far longer than uPVC, with a lifespan double that of uPVC's 25 years. This, along with its low maintenance, weather proofing and high quality thermal insulation and security, means that your brand new doors will still be providing an outstanding service even after decades of use.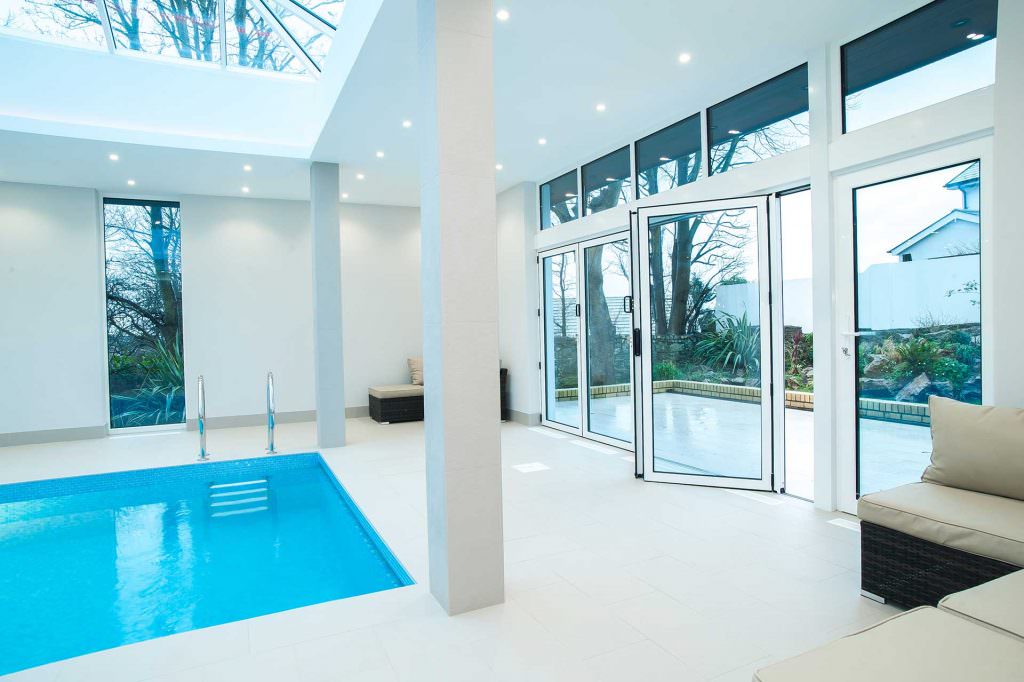 ---
Easily Customizable
When designing your ideal aluminium bi-folding doors for your property in Portsmouth, it is important that your personalization choices match your properties overall aesthetic, as well as suit your personal taste. These doors will last for a long time, so it is vital that you are 100% satisfied with their design.
Aluminium bi-folding doors are incredibly versatile in their design, with a number of different factors having a wide variety of options; including their dimensions, how many individual panels you want fitted, the colour of the frames, the kind of glass you want fitted and what configuration of door you want.
Depending on the dimensions of your aluminium bi-folding doors, the number of panels can range from 2 – 8, and can be configurated so that they can be opened from either the right, the left, from the centre or even have the door be separately fixed from the other foldable panels. This option allows for quick and easy access in and out of your property without having to open up your entire home every time you go outside.
Additionally, aluminium frames can also come in a range of different colours. No matter if you are looking for a more neutral colour, or even a bold, bright choice to compliment your interior design, simply input an RAL number into our cost calculator during your design and your doors will be the perfect colour just for you. Once coloured, these frames will then be covered in a powder coating that prevents the colour from fading even after years of exposure to direct sunlight.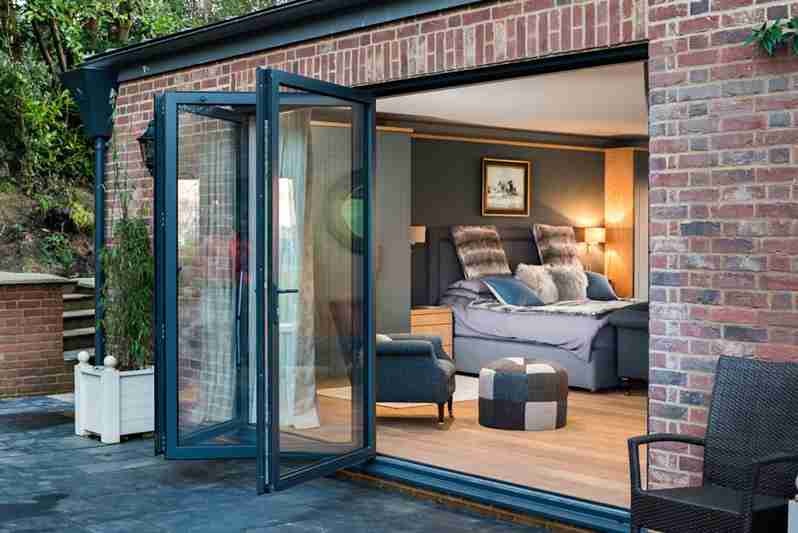 ---
Aluminium Bi-Folding Door Prices, Portsmouth
Are you interested in getting a new set of aluminium bi-folding doors for your property in Portsmouth? Why not use Novaseal's free online quotation tool to design your very own bespoke bi-folding doors from scratch, and will be in touch with you shortly in order to offer you competitive quotes tailored around your exact design specifications.
If you have any other questions about any of our products or installation services, simply fill out our our online contact form and a member of our team will be in touch to give you all of the information you need for your home improvement project.
Your ideal bi-folding door is just a few clicks away!