Amazing Conservatory Roofs From Ultraframe
The thermal insulation quality of your conservatory in Southampton is vital. It not only provides you with a warm living space you can enjoy all year round but also prevents you from overspending on your heating bills through the loss of heat. If your conservatory isn't performing to its best, then it may be a sign that its roof isn't thermally secure.
However, this does not mean that you need a brand new conservatory from scratch. This can be easily fixed through getting a replacement roof for your conservatory.
We here at Novaseal work exclusively with Ultraframe, the market-leading manufacturer of conservatory roof systems. To supply our customers in Southampton with high quality, thermally secure roofs for their conservatories, orangeries and extensions.
We are here to help you design your very own bespoke roof, perfectly matching your modern or traditional extension, offering competitive quotes for your installation. For more information, call us on 01329 233500 or build your quote online today!
---
A Variety of Choice
Refresh your old conservatory or create a brand new living space with our range of different roofing options, each available to you for your Southampton home.
Ultrasky Conservatory Roofs
Ultrasky Roof
If you want to bring more light into your property, then this predominantly glass-based roofing solution can help you brighten up your home. In a traditional triangular shape, this roof maximises the amount of glass per pane, with bars and ridges to strengthen it so it can hold up the larger glass panels without risk of failing.
An excellent choice if you want an illusion of more space in your Southampton property, this option can also come with a structural goalpost that allows the roof to span up to 6.5m.
Ultrasky Lantern
Perfect for flat-roofed conservatories, this raised triangular roof sits perfectly within the frame of your flat roof, whilst adding to the height and brightness of your extension. Designed with orangeries and extensions in mind, the Ultrasky Lantern utilises thermal breaks and top cap clips to create a fully thermally secure system. Creating a comfortable room-like feel.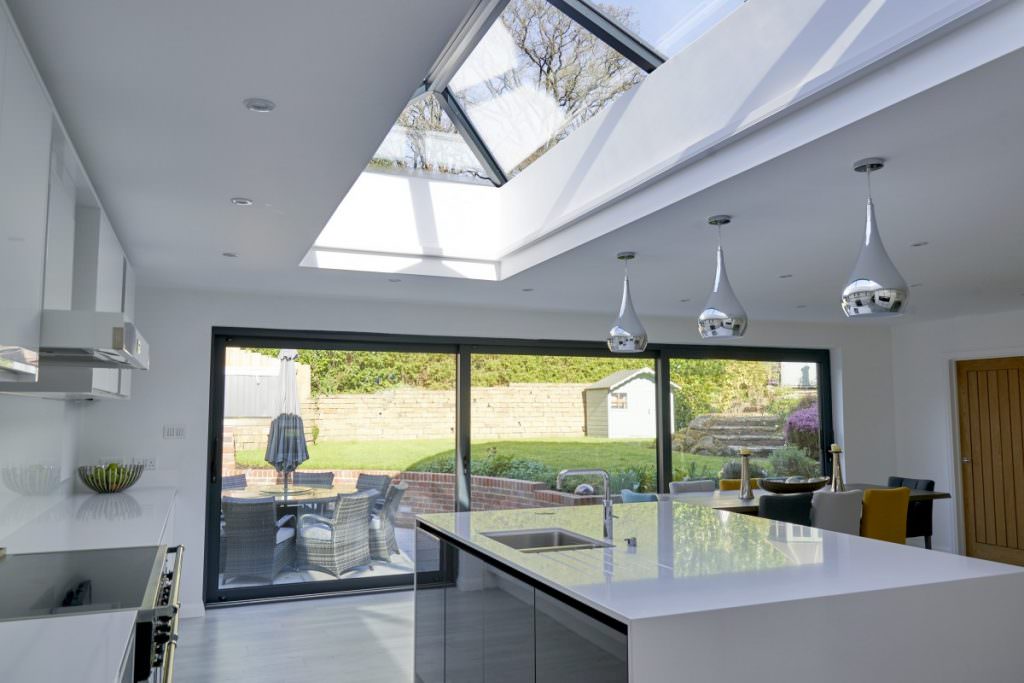 ---
Solid and Tiled Conservatory Roofs
Ultraroof
Are you looking for a way to make your conservatory, extension or orangery feel like more of a natural continuation of your property? The Ultraroof offers a great, tiled alternative that combines the benefits of both a solid and a glazed roof that prevents heat loss while still providing large amounts of natural light.
Full height glazed glass panels are fitted in amongst the conventional tiled roof, bringing in far more light than a typical small skylight. Velux windows can also be used if desired, meaning that you can tailor it exactly to your specifications.
Compatible with almost any kind of conservatory shape, ranging from Georgian to Gable designs, find out more about our range of roofs by giving our Novaseal team a call today on 01329 233500.
Livinroof
Solid conservatory roofs offer a great way of making your glass conservatory feel more like an extension, giving it a roomlike feel and allowing it to be more naturally incorporated into the rest of your Southampton property.
Livinroof is a hybrid design, incorporating glass panels that can be fitted anywhere along it to maximise the amount of light entering the property. The flexible design of Ultraframe allows it to be fitted onto any kind of conservatory shape, standing out from all other conservatory roof systems available on the market.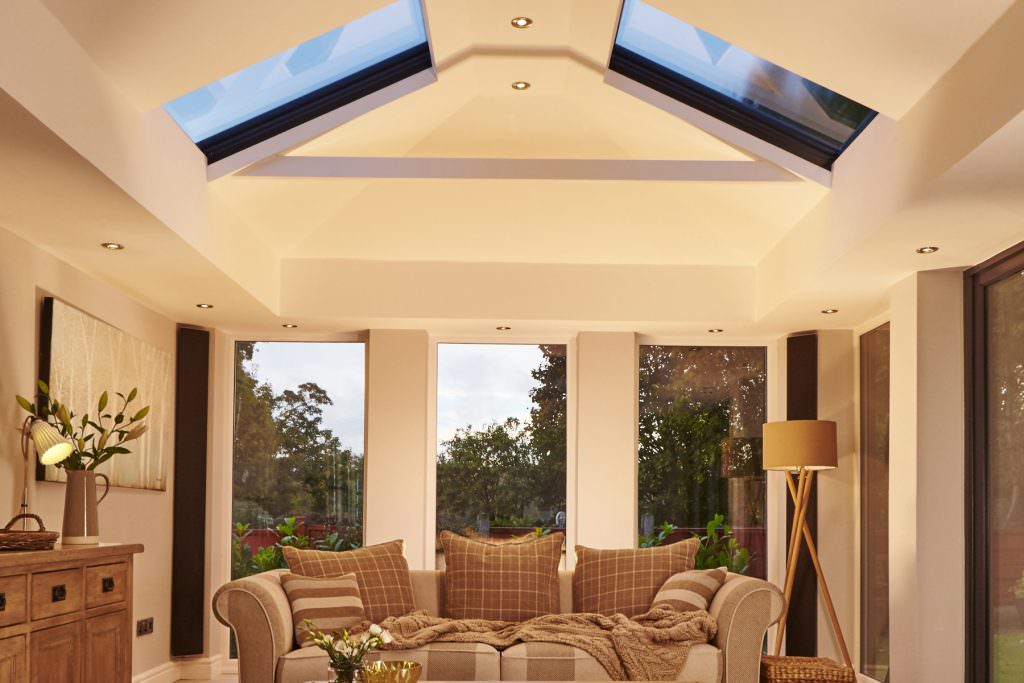 ---
Glass Conservatory Roofs
Classic Roof
Thoroughly tested by both Ultraframe and the British Board of Agrement (BBA), the Classic Roof offers the traditional style of a conservatory roof. With large glass panels and slim sightline uPVC frames, your conservatory will be both weatherproof and warm all year round. Allowing you to enjoy it no matter what the weather throws your way.
---
Conservatory Roof Prices, Southampton
We here at Novaseal offer a variety of different conservatory roof designs for your extension in Southampton and the surrounding areas. Use our VR tool to step inside one of our virtual designs so that you can get the best idea of what kind of roof will look best for your property.
To get started finding a quote, use our free design tool to put together your very own bespoke roof design from scratch, as well as other products including doors and windows.
Approved as an Ultra Installer and accredited by the Which? Trusted Trader scheme for installing Ultraframe conservatory roofs, contact Novaseal today on 01329 233500 for a competitive quote for your installation or for more information on our range of products and installation services.