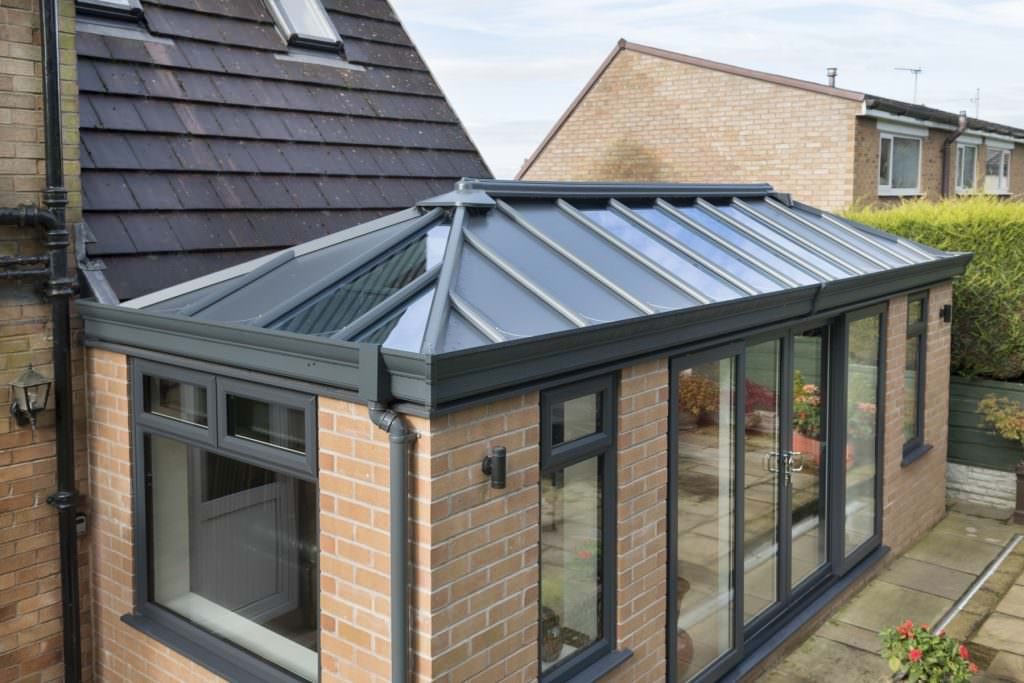 High-Performing Replacement Conservatory Roofs
Replacement conservatory roofs are growing in popularity in Southampton and throughout the Hampshire area. That's because people are deciding to stay at home and expand, instead of moving.
Existing conservatories, orangeries and house extensions can be kept in cases where the foundations and frames are sound. Replacement conservatory roofs can then be used to update the structure.
Novaseal works with Ultraframe, the UK's recognised manufacturer of conservatory roofs. We have been approved by the Which? Trusted Traders scheme to install Ultraframe products.
Contact us for a quote or to ask us a question. Call us on 01329 233500 or use our online conservatory design tool to build your product and generate costs for your Southampton project. It takes just a few minutes.
---
Replacement Conservatory Roofs – Three Market-Leading Choices
Novaseal can offer three products, one of which is bound to meet your specifications and help you complete your installation in Southampton cost-efficiently.
Livinroof Replacement Conservatory Roof
Are you trying to decide between a glass or solid system? The Livinroof incorporates elements of both. It is a solid replacement conservatory roof throughout, but glass panels of any shape and size can be added to it anywhere within its structure.
Inside, the conservatory will be just as breath taking. Light from above will flood the interior and make the new room feel spacious. An internal pelmet will add a sense of solidity and improve internal comfort (add pendant lighting for additional effect).
Super-insulated columns – which provide thermal efficiency levels five times higher than brick columns of the same dimensions – can be included as part of your Southampton project. The Livinroof is lighter than any other system, making it easy to install.
Ultraroof Replacement Conservatory Roof
The Ultraroof is not dissimilar to the Livinroof. It is a tiled replacement conservatory roof system that can include full-height glazing. If preferred, Velux windows can be substituted, providing you with more control over the eventual design of the structure.
Fully compliant with 2018 Building Regulations, the Ultraroof can be added to a conservatory, orangery or house extension. It is also compatible with most building shapes, including Georgian, Gable and P- and T-shaped designs.
The Ultraroof supplies requisite strength without the need for tie bars. The replacement roofs you install in Southampton – or any of its local areas – will have been built using NASA satellite data to predict wind and snow loading.
Fire Tested For Our Customers' Peace of Mind
The Livinroof and Ultraroof have been tested as complete systems. Both were assessed and certified by Warrington Fire and have achieved the following certifications:
B-roof, according to EN 13501-5: 2016
AC, as per BS476-3:2004
---
Glass Replacement Conservatory Roofs
Let in lots of light with the Classic Roof, which also excels at retaining heat and excluding cold air. Up to 83% of solar rays can be blocked with this ingenious system, which can also achieve a U-value as low as 1.0.
Make your Southampton project a success by offering an unlimited choice of colours and 4 cornices. Create a real room feel inside with an insulated pelmet and lighting that will bring the space to life during evenings.
The Classic roof has been assessed and passed by the British Board of Agrement (BBA) for your peace of mind. Ultraframe have also tested and approved the design of their ever-popular glass replacement conservatory roof.
---
Take a Look Around Using our VR Tool
Our replacement conservatory roofs, orangeries, conservatories and house extensions can each be explored using our brand new VR tool.
Using navigation buttons, you'll be able to look around and click on hot spots to find out about the features that are included with each product.
---
Replacement Conservatory Roof Prices, Southampton
Novaseal covers Southampton and the surrounding Hampshire areas. Contact our experienced team on 01329 233500 for more advice or to get costs.
We have been independently assessed by competent person schemes like Certass and have, in each case, satisfied the requirements for membership.
Use our free design tool to generate an online replacement conservatory roof quote quickly and easily – and as many times as required for your Southampton project.