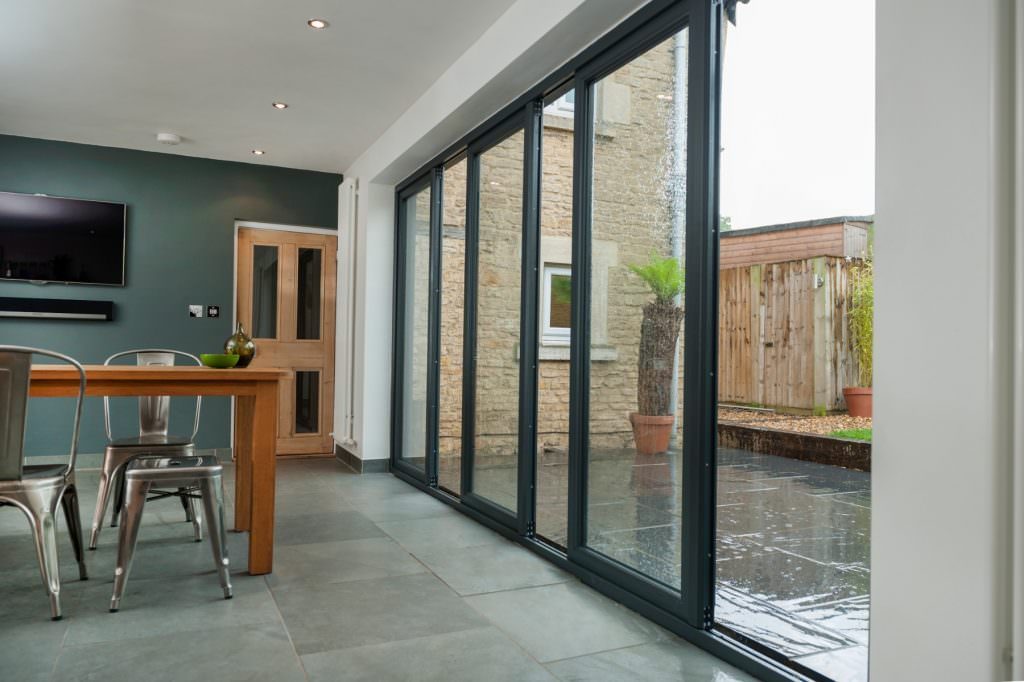 Our step by step guide for sliding door installation will help you complete the process efficiently and hassle-free. This guide has the most important steps to follow and will give you some helpful information regarding sliding door installations. Whenever your next installation project is, make sure you are fully prepared by reading this guide.
How Long Does It Take To Install?
Sliding doors installations can vary in time depending on a number of factors. This depends on your team's experience, the property you are installing to, and how many people you have working on the day. To complete the full installation process, we recommend a full day; however, this can change. To ensure the installation goes as smoothly as possible, make sure you have read up on all relevant information regarding sliding doors.
Tools and Equipment
To ensure you are prepared for your sliding door installation, you will need to have the right tools and equipment. We recommend you bring:
Screwdriver

Tape measure

Spirit level 

Drill

Screws 

Protective safety equipment 
Step 1 – Preparation 
You need to ensure that you have carried out all preparation tasks and that you are ready to install. To complete this step, you must double check your measurements are correct for the specific customer. Also, when the sliding door has arrived, you will need to double check your measurements to the door to ensure it is the right size and fit.
A good idea is to survey the area before you install to ensure that there are no obstructions. Therefore the space you plan on using is clear, and the sliding door will be able to fit in with no problems.
Also, when the new sliding door arrives, make sure you give it a look over to make sure it is the exact design you ordered before starting to fit it. Once you have done all these things, you are ready to start the installation process.
Step 2 – Sliding Door Tracks 
Along with your sliding door, you should have all the required fixings and tracks you need to install successfully. When opening, make sure you have everything you need before starting and that nothing is missing.
Firstly, you will need to measure the tracks and ensure that the sliding doors will fit. Once you have measured, you will need to fit the tracks, one to the floor and the other to the ceiling. After you have measured and you are happy with the placement of the tracks, you can fix them to where they need to be.
Step 3 – Installation 
Once your tracks are in place and secure, you can start to install the sliding doors. Make sure that when it comes to this part of the installation process, you are not alone. This is because some of our sliding doors can be very heavy and therefore having someone around to help is safer.
When fitting sliding doors, you should always start with the back door first. Angle the door slightly and insert the top part of the door into the top track. Then move the door slowly back to the upright position and lower the bottom wheels onto the floor track. 
Once you are happy that the door is in the correct position and secure, you can lock it into place, and the sliding door won't dislodge from this position. Once you have done this, you can repeat this step with the remaining doors.
After you have fitted the sliding doors, you will need to align them to avoid any gaps and ensure they are at the right angle. You can do this by adjusting the fixing on the bottom with a screwdriver.
After adjusting the sliding doors, they should sit secure and airtight to the property, proving them to be weatherproof and designed to last.
Step 4 – Finishes and Cleaning
The last step to this installation process is the finishes and the cleaning up. Ensure that after the sliding doors have been fitted, there are no finishing lines or excess tape around any part of them. You should leave the doors clean and spotless for the customer. When leaving the property, you should take all your equipment and any rubbish that is left behind. It is important that you take everything with you and leave the property tidy.

Contact Novaseal 
We supply high-quality sliding doors which are made to an exceptional standard. All of our sliding doors are customisable from the design down to the colour and the finishes. They are also made of robust materials, making them extremely durable. Start your quote today by using our online quoting engine and we will get back to you as soon as possible.
Call us today on 01329 233500 to speak to one of our experienced team members. You can also get in touch with us by using our online contact form. We will be more than happy to answer any enquiries you may have. We look forward to hearing from you.