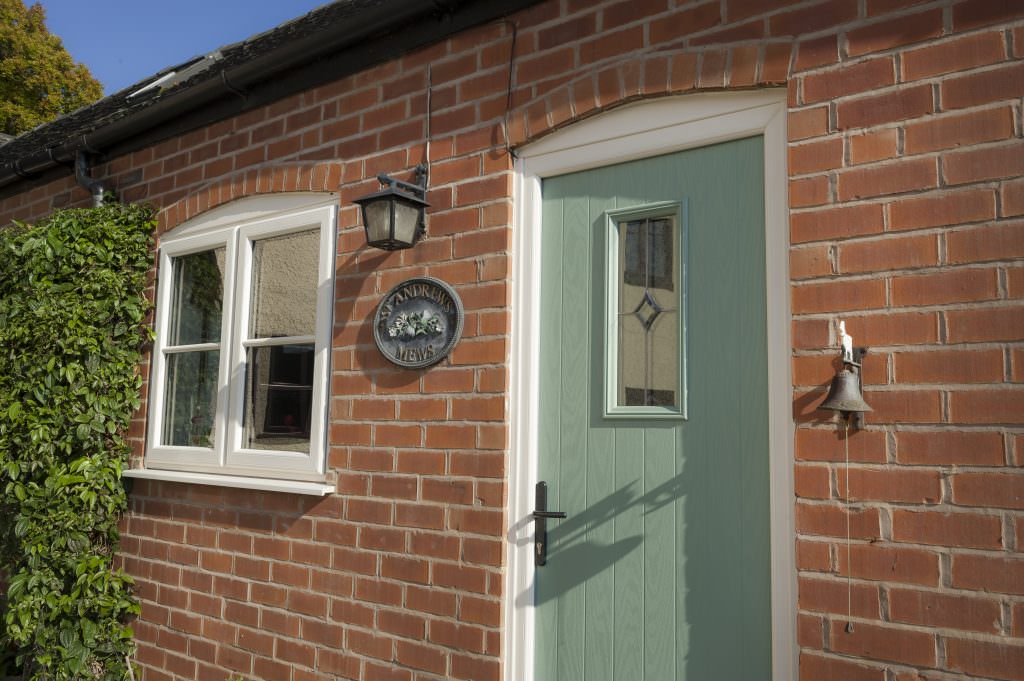 Below is an installation guide on how to install composite doors efficiently. Composite doors are a durable, energy-efficient addition to any property. To achieve the benefits, they must be fitted correctly by a skilled team. We show you how to fit the composite doors and why it's important to prepare.
Preparation
Sizing up the new door is essential within the existing frame. Therefore it's important to survey the existing space so the door can be ordered in the correct size. Check the type and condition of the door sets against the original order size and the actual aperture. It's also important to check the door leaf and frame if there is existing damage prior to installation.
Once the door set has arrived, check the specification including hardware, glazing and style to ensure it's exactly as ordered. Make sure all components are accounted for including handles, hinge caps, cill end caps, thumb turn cylinder, numerals, doorknobs.
Before you start make sure:
Door set is as ordered
Door set will fit opening allowing for levelling
No visible damage to slab or frame
No cracks to welds
Glass type as specified
No cracks , scratches to glass
Loose cill is correct length and colour
Handles as specified in ancillary pack
Keys screwed to frame for Key/key
Hinge caps in ancillary pack
Thumbturn cylinder(if requested)in ancillary pack
Cill end caps (if applicable) in ancillary pack
Pull Knob (if requested) in ancillary pack
Numerals (if requested) in ancillary pack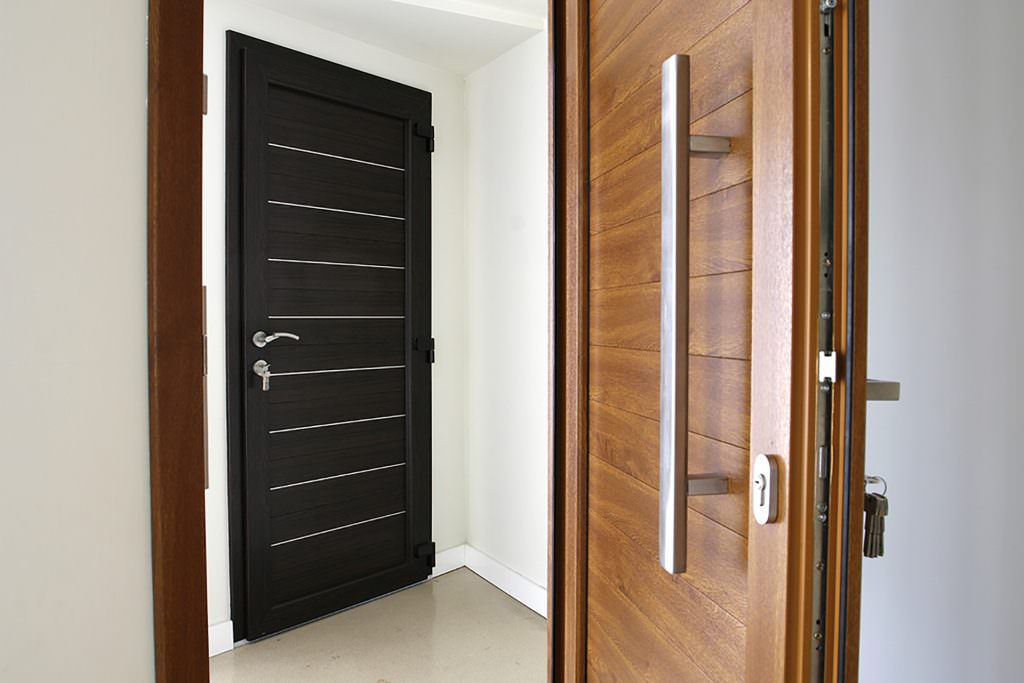 Fixing
Doorsets should be installed using the air gaps between the door leaf and frame as a guide, there should be an equal 4/5mm across the head and down both sides. Generally, all three sides of the frame should be secured. However, depending on the lintel used at the head, fixing may not be possible at this point. For corner fixings, there should be a maximum 150mm away from the external corner, with intermediate fixings at centres no greater than 450mm.
It's important that the frame is never pushed tight back to the plaster line. This could lead to the door being fitted incorrectly in twist. Therefore always allow 10mm clearance for in/out frame adjustment. When propping the door leaf to achieve the first fixing, use timber to help avoid chipping the bottom edge. Take care to avoid mortar joints as all of the fixings must be secure.
Installation
The door and frame must fit as a complete unit for a successful installation. The cill/aluminium threshold should be bedded onto the existing cill, whether that is stone or brickwork. This should be done using silicone and making sure it doesn't block any drain holes. To install the door, use a large spirit level to begin. Then, fix the hinge jamb and ensure it is square plumb and vertical. Each door slab is bespoke therefore the lock side must be fitted to correctly meet the door slab. The air gaps between the slab and frame should be 5mm, with no air gaps between the door leaf and frame seal.
The door can then be closed against the lock jamb, ensuring the slab is flush with the small face of the frame. Keep a close eye on the slab and outer frame where the brush pile sits. This must be equal from left to right and top to bottom. You can then fix the lock jamb in position, making sure the middle of the frame (where the latch keep is positioned), is pushed outwards by around 1-2mm. This is particularly important as the door can then shut tightly in the frame.
Finishes
For composite doors fitted in very exposed locations, a perimeter sealing is required. It's recommended to use a tight bead of clear sealant, from glass to cassettes, slab to cassettes, in the letter plate and top of the rain deflector. Make sure the sealant joints have a smooth finish and are the correct shape.
It's important the check the following after the installation:
Door set installed plumb, square and vertical
Air gaps between slab and frame are 5mm
No air gaps between door leaf and frame seal
No scraping/rubbing between hooks and keeps
Door locks and unlocks satisfactorily
Hinge pin locking screws have been tightened
(with the door open they are in the rebate)
Hinge caps have been fitted
Exposed faces free from damage
Trims are installed correctly
Sealant joints have smooth finish/correct shape
No excess sealant on frame/brickwork
Threshold/Sidelight drainage free from debris
Cill end caps in place and secure
All Debris cleared away
This sheet has been left with the homeowner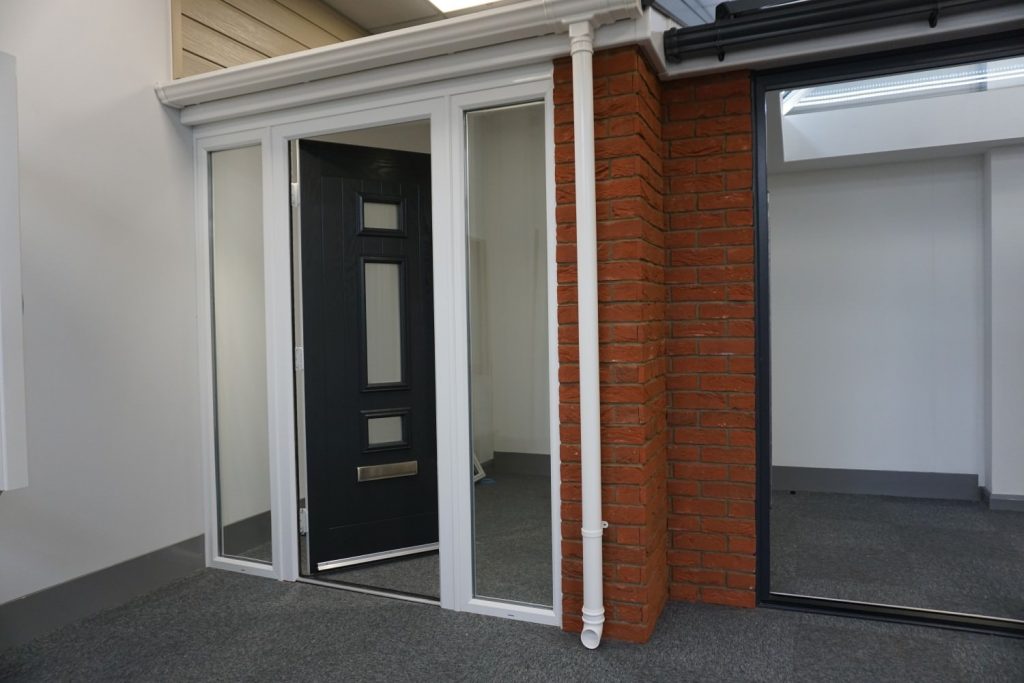 Get In Touch With Novaseal
Novaseal supplies a wide range of composite doors for your project. Our doors are manufactured to a superior standard, making them a must-have for domestic and commercial properties. Each door offers thermal efficiency, weather resistance and high security.
Call the Novaseal team on 01329 233500 for more information about our double glazing products. You can also use our contact form to work with us today. You are welcome to ask us any queries on our services for your composite door project. We look forward to working with you!